Tótila Albert
Artist and Prophet of a Triune Society
I befriended Tótila Albert as a teenager, and before his death in 1967 he entrusted me with his manuscripts, hoping that I would carry his message into the future. His poetry has remained unpublished until today, when the German original of his epic will appear for the first time here, in cyberspace any interested readers to download.
Readers can also access here a short biography of his and the introduction that I wrote to his epic The Birth of the I, along with a statement on its content - originally written upon the invitation from Lee Lozowic to contribute to a volume on sacred poetry.
After completing his 5 volume epic, Tótila Albert began to hear words in the music of Beethoven and to take down Beethoven's "dictation". Later, he "auscultated" the inner meaning of Schubert's last symphonies, several Schumann works, and much Brahms - as I explain in the fourth appended selection here, on Tótila Albert's Musical Dictation. Also included is part of a video presenting an illustration of the music dictation proper.
Of Tótila Albert's indictment of patriarchy and his vision of "the good society" I have written in The End of Patriarchy and in my most recent book Healing Civilization, from which some excerpts are also reproduced.
Claudio Naranjo
---
From "Musical Magic, Shamanism and Semantics"
given at CIIS in San Francisco, California - 2008
25 minutes, 36 seconds
---
The Music Dictation Of Tótila Albert:
Schumann's 1st Symphony, the 2nd Movement
6 minutes, 32 seconds
---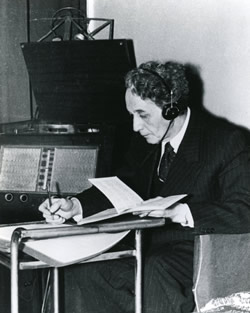 Tótila Albert
---
---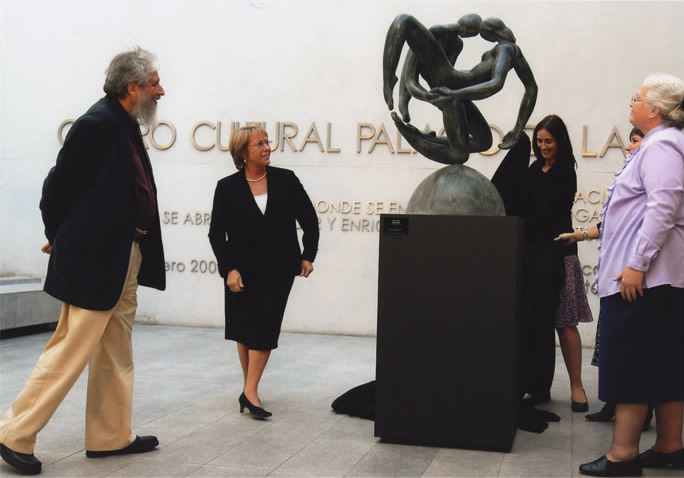 Santiago, Chile - 17 April 2007

Inaguration act of La Tierra with the Chilean President Michelle
Bachelet (center) and Totila Albert's daughter Luz Albert (far right).